Going Back to School: OT School Tips for Parents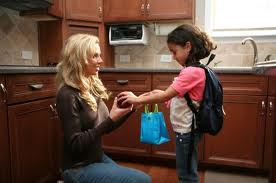 As the school year starts up, children are faced with another year of books, teachers and homework. Parents, on the other hand, deal with ensuring academic success and social participation for their children in addition to helping with science fairs, book reports and math problems. Because Occupational Therapy can help students with and without disabilities to be prepared for and perform important learning and school related activities, the AOTA has several tips to help parents work with their children.
AOTA tips for academic success and social participation include:
Creating a homework buddy system with another student
Monitoring the amount of homework and length of time your child takes to complete homework
Encourage your children to ask questions and express needs in class
Participate in school activities, PTA or other resources that strengthen child's sense of belonging
Communicate with your child's teachers and administrators
Encourage extra curricular activities and leadership opportunities for your child
Backpacks: Less is More
Promoting proper posture when it comes to backpacks is another major issue for occupational therapists. Here are a few tips from Consumer Reports to keep in mind for your kids:
Align the bottom of the backpack with the curve of the lower back and not more than four inches below the waistline
Get a backpack with wide, padded shoulder straps to distribute the weight evenly
Carry no more that 15 percent of your body weight in the backpack. The less, the better.
How are you preparing your child for the new school year? Let us know here or on our Facebook page at http://www.facebook.com/stanbridgecollege
To read the article about the AOTA tips for academic success and social participation, click here.
Interested in a career in Occupational Therapy? Visit Stanbridge College to learn about the Occupational Therapy Assistance program.